Revolutionary Neighbor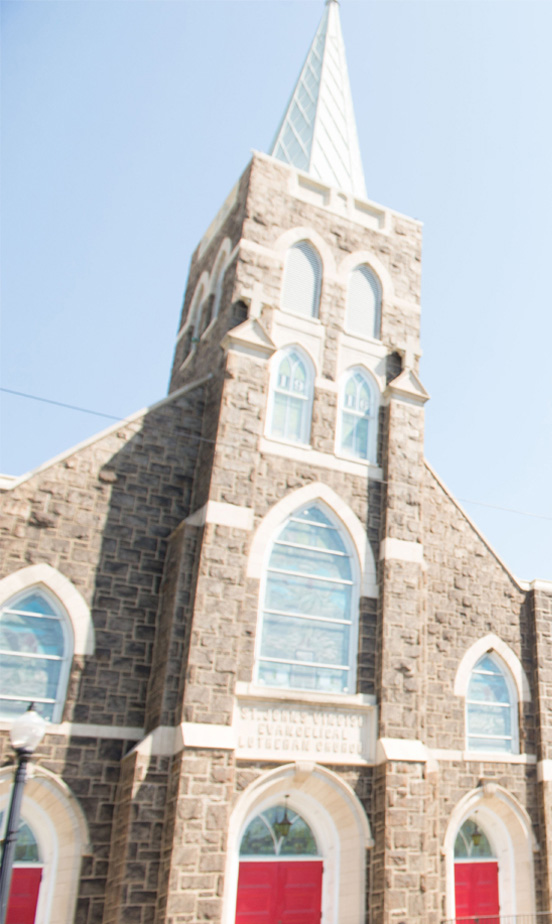 Iglesia Esperanza for Bethlehem in St. John's
Windish Lutheran Church in Southside Bethlehem
In September 2010, Tracy and his wife, Rhonda, opened the doors of Iglesia Esperanza for Bethlehem in St. John's Windish Lutheran Church in Southside Bethlehem, providing a sanctuary for many individuals and families. Pastor Tracy emphasizes that Esperanza is all about building connections—within families, neighbors, and the larger community.
Pastors Tracy and Rhonda have worked hard to partner with other area churches to reach the people of the Southside where they are and with the help they need—coats, school supplies, hot meals, Christmas gifts, companionship. Tracy and Rhonda share that the goal of Esperanza is "to bring hope to people who are dealing with overwhelming deficits, including economic, medical, separations from homeland and families, transportation needs, under-employment, and education and, in some cases, legal issues."
Esperanza offers worship services in both Spanish and English on Sunday evenings in St. John's. But, as Pastor Tracy is proud to point out, "the kids say they go to church every day." That's because Esperanza is open almost every day for Bible Study, music lessons, homework help, and more. That's as it should be—a family room for the community. Pastors Tracy and Rhonda welcome anyone who wants to come to worship, write grants, mentor, collect donations, and share meals. The doors at Esperanza are open to all.