Faculty Spotlight: Nelson Rivera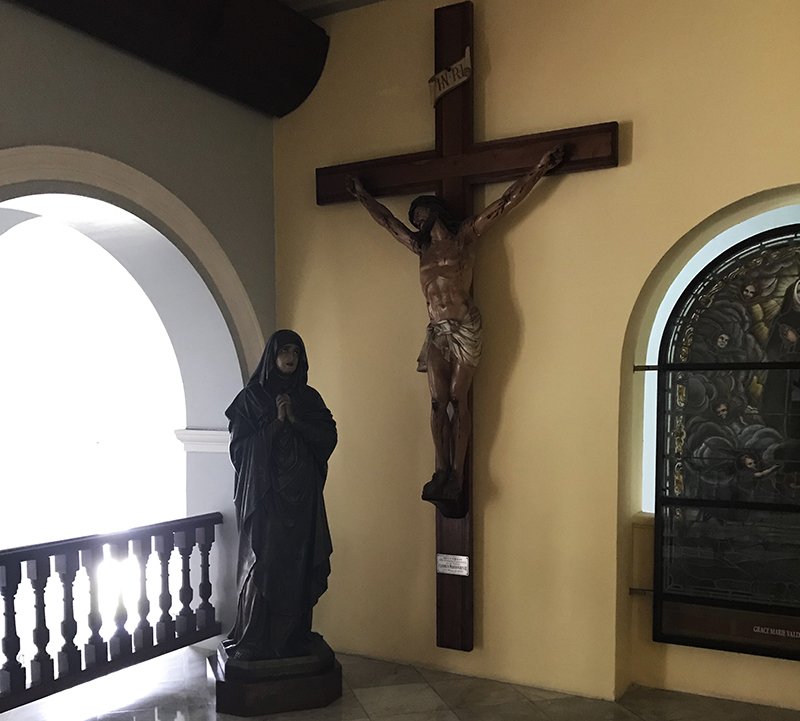 Entrada a capilla - Universidad del Sagrado Corazón, Santurce, PR
Rev. Dr. Nelson Rivera
Director of MDiv Program

J. T. Hamilton Associate Professor of Doctrinal Theology

Reflections on Jesus' Death in the Context of Holy Week
Galatians 2,19b: I have been crucified with Christ.
Colossians 3,3: [F]or you have died, and your life is hidden with Christ in God.
In his book On Thinking the Human, theologian Robert Jenson states that no one is ever able to contemplate their own death. Jenson's point is not whether we could imagine ourselves as a corpse or not. Jenson's assertion is about our inability to reflect upon our own individual death as an event, as something that has happened. Individually, we are unable to measure or assess the significance of our death.
---

Luther preaching, Lucas Cranach the Elder, 1547, City Church in Wittenberg
---
For Jenson, the bottom line is the fate of individual human consciousness. The question is about the role of consciousness in reflecting, analyzing, and assessing anything that can become an object for its workings, including life as a whole. As far as we know, no one will be conscious of their own death, because death means the end of consciousness itself.
All consciousness is consciousness of something. There's no pure consciousness, or one that is not awareness of some object. That object could be the self itself, as in self-awareness. Basically, without self-awareness and awareness of another, there is no such thing as a working consciousness. Therefore, no one would be able to consciously contemplate their own death. Moreover, no one is able to give meaning a priori (before the experience) to something that has not happened yet: our individual demise and end.
---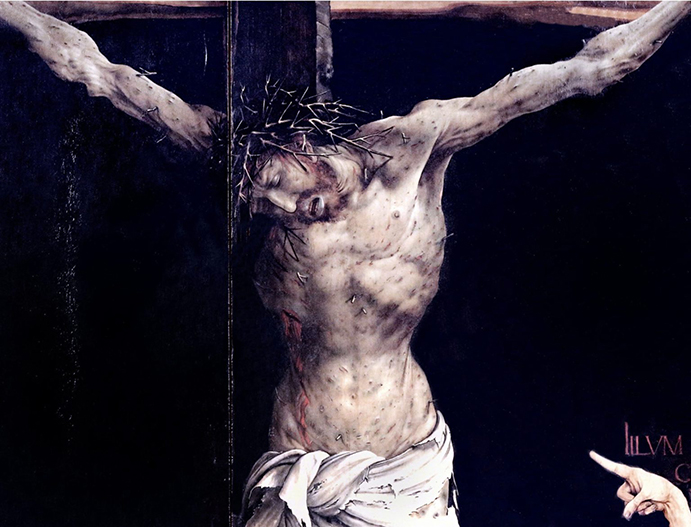 Crucifixion detail Matthias Grünewald Isenheim Altarpiece
---
As Christians, however, we are invited to contemplate Jesus' death by access to his story through remembrance, representation, and meditation. We can reflect on Jesus' death as a way to see how it relates to his own life, to the way he lived. In doing so, we can also think of how his life and death relate now to our own life in order to find the meaning of our death in his own. We can only contemplate our own death by identification with his own.
This makes, then, of the liturgy of Good Friday one of the most meaningful opportunities for such reflection. For Jenson, it is in the contemplation of Jesus' death where we find the meaning of our own, and the hope of possibly more to come by God's determination and grace.